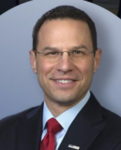 Pennsylvania's top law enforcement official is urging residents to take precautions as scammers try to take advantage around the holidays.
The office of Attorney General Josh Shapiro recently filed a complaint against online retailers Internet Hobbies LLC and Hobby Models LLC for failing to deliver products as well as failing to refund customers' money.
Shapiro alleges that these companies were more than two years behind in filling some orders but continued to accept new orders and collect money. The suit asks that the owners of the companies be forced to pay restitution, stop doing business in the state, and pay civil penalties.
Consumers are advised to be on the lookout for scams like the bait and switch, skimming devices, deceptively fraudulent websites, and businesses that request payment through wire transfer.
Anyone who believes that they may have been a victim of scams like these is asked to contact the Attorney General's Bureau of Consumer Protection.
The post Attorney General Warns Residents of Scams appeared first on ButlerRadio.com – Butler, PA.