The Butler high school boys bowling team finished runner-up at the Western Pennsylvania Regional tournament Saturday. The boys qualified third overall, which qualified them for the Pa State tournament next weekend. Butler defeated Armstrong in the stepladder quarterfinals, Moon in the semifinals, before falling to defending champion Hempfield in the title match. Matt Wetzel led Butler with a 572 series in qualifying. Shawn Marcellus had the third highest game of the day with a 247. The Butler boys also had the highest "Baker" game of the event with a 224.
The Butler girls qualified fourth overall, which also qualified them for the State tournament Saturday. The girls lost in the stepladder quarterfinals to Armstrong. Nicole Nebel led Butler with a 523 series and high game of 193.
The State tournament will be held at North Versailles Bowl Saturday. 12 teams will compete for the state title, six from Eastern Pennsylvania, six from Western Pa.
The State singles tournament will be held Friday, also at North Versailles. It will feature 24 bowlers in each of the boys and girls division. Ashley McCue, Nick Huff and Shawn Marcellus will be competing. McCue won the Western Pa. Singles championship Friday. She qualified 10th overall, then won four stepladder matches. McCue defeated Deanne Murray of Peters Township 181-177 in the championship match. It was the third consecutive year a Butler bowler has won the Regional event.
Huff qualified fourth overall, but lost to Justin Majoy of Baldwin 224-168 in the quarterfinals. Marcellus qualified 11th overall, then lost to Josh Bittner of Hempfield 193-149 in the elimination round.
Hali Hartley of Mars has also qualified for the state singles tournament.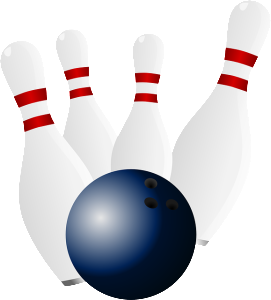 Seneca Valley wrestler Louis Newell finished runner-up in the 106-pound weight class during the PIAA tournament Saturday. Newell fell in the championship match to an opponent from Nazareth in Hershey.