The annual Butler Elks Hoop Shoot will be held Saturday, December 19th from 10am to 2pm at Center Township Elementary School.  The contest is open to all youth ages 8-13 (age as of April 1, 2016.) with divisions for boys and girls. (groups are 8-9, 10-11, 12-13).
No pre-registration is necessary, simply allow 30 minutes in the event time period for registration and the opportunity to shoot 25 free throws.
The event is free of charge. For more information contact 724-287-4077.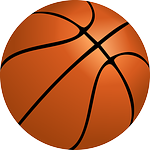 The post Butler Elks Hoop Shoot approaching appeared first on Inside Butler County – Butler, PA.