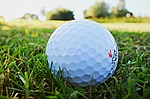 Boys Golf:
–Butler defeated Pine-Richland 197-203. Hunter Swidzinski tied for medalist honors with a 38 at Treesdale Golf Club. Wyatt Kos and Blake Scott added 39's for the Golden Tornado. Butler improved to 5-2 overall and 3-2 in section play.
–Seneca Valley-189 North Hills-211.
–Freeport-202 Burrell-226.
Girls Soccer:
–Seneca Valley-4 Butler-0.
–Knoch-6 Apollo-Ridge-0.
–Mars-8 Armstrong-0. Meredith Ashbaugh netted three goals for the Planets.
–North Catholic-7 Ambridge-0. Simone Sharpless netted four goals for the Lady Trojans.
Girls Tennis:
–Seneca Valley-4 Butler-1.
1st singles Ali Smith( B) lost to Kylie Staudt 4-6, 6-2, 7-6 ( 10-6)
2nd singles Laini Spohn( B) beat Lillie McElhinney 4-6 , 7-5, 7-6 ( 11-9)
3rd singles Emily Hinch ( B) lost to Sydney Blucher 6-0, 6-0
#1 doubles duo Amy Waggoner & Olivia Porneluzi ( B) lost to Maggie Groves & Cady Shea 6-2, 6-1
#2 doubles Maggie Bodamer & Sophia Kingsley ( B) lost to Marlee Jones & Lily Wood 6-1, 6-1
Butler is 0-2 in section and 1-3 overall
Butler plays Pine Richland next Tuesday September 5th at home
–Pine-Richland-4 Mars-1.
–Knoch-5 Highlands-0.
The post Butler golfers top Pine-Richland/other high school scores appeared first on ButlerRadio.com – Butler, PA.