Former Lernerville track champion Dale Blaney won the Don Martin Silver Cup event last night at the Action Track. Blaney won the first A-Main feature last night, and finished eighth in the second feature. He topped Cody Darrah for the $5,000 bonus and Silver Cup after Darrah won the second race, but was 12th in the opening feature. Blaney and Darrah won $10,000 each for the feature wins. Blaney becomes the third former track champion to win the Silver Cup after Ed Lynch, Jr. and two-time winner Tim Shaffer. Lynch appeared to have an early opportunity to become a repeat winner after holding off reigning World of Outlaws champion Danny Schatz to win the Dash and put himself on the pole for the opening race, but had to pull out of A-Main due to engine problems. There were 44 cars in the pits at Lernerville last evening.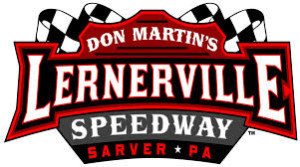 Tonight is the annual "Mud Summer Classic" at Eldora Speedway in Rossburg, Ohio featuring the Camping World Truck Series. The track is a half-mile dirt oval north of Dayton near the Ohio-Indiana border. Qualifying begins at 5:15pm. Heat races are at 7pm. The feature race is 9:15pm. 32 trucks will make the feature race.
The post Dale Blaney wins Silver Cup/Trucks in Eldora tonight appeared first on Inside Butler County – Butler, PA.