High School Football tonight:
Butler will host Altoona. Kick-off is 7:30pm. Pre-game on WBUT 1050am (and at wbut.com) is 7:15pm with Ron Willison and Craig Lucas.
One other 7:30pm kick-off is Seneca Valley visiting North Allegheny.
Knoch will travel to Franklin Regional tonight at 7pm. Pre-game on WISR 680am (and at wisr680.com) is 6:30pm.
Other 7pm kick-offs:
Armstrong will host Hollidaysburg, Mars is home to Indiana, Freeport is at Shady Side Academy, North Catholic will host Northgate, Slippery Rock is home to Perry Traditional Academy, Karns City is on the road to Brookville and Moniteau will visit Punxsutawney.
College football Saturday:
Penn State will visit Temple in Philadelphia. Kick-off is 3:30pm. Hear the game on WBUT 1050am beginning with the pre-game at 2pm.
Slippery Rock travels to Connecticut to face the New Haven Chargers for a 1pm kick-off. Hear the game on The Rock Station 97.7fm and at 977rocks.com beginning with the Dr. George Mihalik Show at 12:30pm.
Pitt will host Youngstown State at Heinz Field. Kick-off is 1pm.
West Virginia is home to Georgia Southern at 7:30pm.
The Slippery Rock University men's soccer team began its 2015 season on a high note Thursday by defeating Malone University, 2-1, in non-conference play at James Egli Field at SRU.
The Slippery Rock University women's soccer team lost to Notre Dame College 2-1 in their season opener last night. Senior midfielder Caitlin Binder (New Castle, Pa. / Neshannock) led the way for Slippery Rock (0-1) in the season opener with one goal and three shots. The goal was the sixth of her career.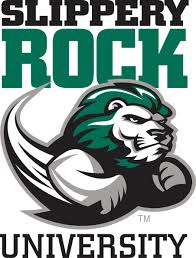 The post High school and college football preview appeared first on Inside Butler County – Butler, PA.