13 players and two coaches from New Castle high school have been suspended for this week's game after an on-field incident between the Hurricanes players and Central Valley players prior to last week's game. One player from Central Valley has been suspended. The incident began when Central Valley players were told to go around a band on the field as they arrived prior to the game. The team ran onto the field and stopped at the 50-yard line. The New Castle players were under the impression Central Valley had ran out to stomp the New Castle logo and stormed the field from the sideline. At the time, New Castle head coach Joe Cowart and seven players were ejected from that game. Six more will be sidelined this week after a tape review of the incident.
High School Sports Scores from Wednesday:
Girls Soccer: Mars-5 Knoch-1. Freeport-2 Indiana-0. Seneca Valley-5 Butler-1. Cardinal Wuerl North Catholic-3 Eden Christian-1.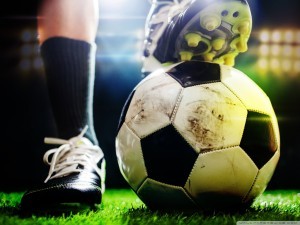 Boys Soccer: Mars-3 Deer Lakes-0.
The post High School Sports–football suspensions for New Castle appeared first on Inside Butler County – Butler, PA.