High School Sports from Wednesday:
Seneca Valley-64 Perry-55.
Wrestling:
Butler-48 Mars-20
The Butler Boys and Girls Bowling teams defeated Seneca Valley 7-0 Wednesday at Family Bowlaway.

Junior Nick Huff led the Butler Boys with a 667 series with a high game of 246. Senior Matt Wetzel had a 663 with a high game of 252. Senior Hunter Lefever added a 653 series and Sophomore Shawn Marcellus a 616 series.
Tyler Preininger led Seneca Valley with a 583 series and high game of 231. Derek Weaver added a 537 series.
(Final three game series = 3129-2515.)
The Butler Girls were led by sophomore Nicole Nebel who rolled a 586 series with high games of 212 and 206. Sophomores Ashley McCue had a 521 and Mercedes Belch had a 501. Freshman Jordyn Graham had a high game of 191.
Samantha Weber led Seneca Valley wih a 483 series.
(Final three game series = 2505-1720)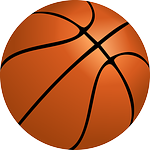 Butler will face Knoch next Wednesday at Family Bowlaway.
Seneca Valley will host Armstrong at Mars Lanes.
The Knoch boys defeated Karns City 5-2 Wednesday. The Karns City Girls defeated Knoch 7-0.
The post High School Sports Results from Wednesday appeared first on Inside Butler County – Butler, PA.