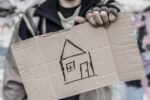 A local organization is seeking volunteers to help with an effort to assist members of our community dealing with homelessness.
The Butler County Local Housing Options Team is coordinating a county-wide census of homeless individuals and families with a Point-in-Time night street count Wednesday into Thursday.
Five teams of four to six volunteers will undergo training before beginning the count at 10 p.m. and continuing until around 4 a.m. as part of a requirement by the U.S. Department of Housing and Urban Development to receive grant assistance.
Some funds are available to pay people with lived homeless experience to assist with the count. Call 724-284-5114 or visit the Facebook page of the Butler County Local Housing Options Team for more information.
The post Local Group Seeking Volunteers To Help With Homeless Response appeared first on ButlerRadio.com – Butler, PA.