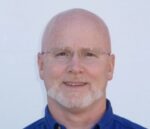 A former member of the Butler Area School District Board of School Directors is now facing criminal charges.
According to a criminal complaint filed by Butler City Police, Bill Halle has been charged with felony Sexual Assault by a volunteer or employee of a non-profit association, Corruption of Minors, Criminal Use of Communication Facility, and Criminal Solicitation.
Police say that a Child Line report was filed with the Butler County District Attorney's Office regarding a 17-year-old victim that Halle employed and counseled at his Net Outreach Center. Halle was allegedly observed being intimate with the victim on a street curb near the victim's residence. The victim told police that sexual intercourse with Halle occurred at the Net Center. Additionally, a review of the victim's cell phone revealed messages sexual in nature from Halle.
This follows a judge issuing a temporary protection from sexual abuse violence order against Halle earlier this month and Halle then resigning his position.
Halle is the founder and CEO of Grace Youth and Family Foundation. An online post earlier this month said that the foundation would not be conducting its summer camp and that The Net Cafe restaurant inside the location on Center Avenue would be closed temporarily. A sheriff's sale of that property was postponed last week.
The post Local Non-Profit Leader Criminally Charged appeared first on ButlerRadio.com – Butler, PA.