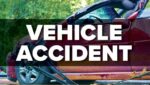 Police are providing more information about a motorcycle accident this week that sent one person to the hospital.
Butler Township Police say 75-year-old Gerald O'Donnell of Portersville was driving on Meridian Road Tuesday afternoon around 3 p.m. when he tried to pass a motorcycle, driven by 51-year-old Kevin Burns of Butler, on a double lined road.
Township police say O'Donnell then hit Burns near the intersection of Milt Miller Road.
Burns was taken to Butler Memorial Hospital for treatment of injuries.
O'Donnell is facing a citation for a passing violation.
The post More Info Released On Meridian Road Motorcycle Crash appeared first on ButlerRadio.com – Butler, PA.