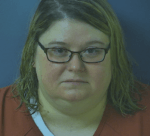 A nurse at a local long-term care facility is facing homicide charges after she allegedly administered lethal doses of unnecessary medicine.
The Pennsylvania Attorney General announced the charges against 40-year-old Heather Pressdee of Natrona Heights, who was a registered nurse at Quality Life Services in Chicora.
Charging documents say a 55-year-old man and 83-year-old man died in December 2022 due to receiving an overdose of insulin, which was administered by Pressdee. She's also accused of administering an overdose of insulin to a 73-year-old man, who survived following an emergency hospitalization.
"The allegations in this case outline the callous abuse of incredibly vulnerable patients by a professional nurse," Attorney General Michelle Henry said. "As the charges indicate, these were deliberate and intentional acts perpetrated by a care-giver who was trusted to care for these victims. Be assured, my office will zealously pursue justice for the families of those who were killed, as well as the third victim who is fortunate to have survived."
Two of the three men were not diabetic according to the attorney general.
Pressdee is charged with two counts of criminal homicide and one count of attempted murder. She was taken into custody Wednesday at her home and is being held in the Butler County Prison without bail.
The post Nurse Charged With Homicide Stemming From Deaths At Chicora Nursing Home appeared first on ButlerRadio.com – Butler, PA.