The Breakfast Club
Weekday Mornings 5:30-9:00 a.m.
Wake up Monday through Friday with veteran broadcaster Bob Cupp and his news partner Tyler Friel for all the local news, sports, and weather you need to start your day. Great contests and giveaways, local birthdays, interviews, country music news, and enough fun to keep you smiling all day! It's live…it's local…it's Butler County like you've never heard it before.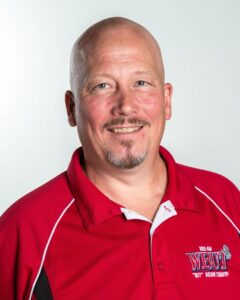 Afternoon & Evenings
Weekdays from 12:30 p.m.
The rest of our broadcast day is filled with great country music featuring the perfect blend of today's hits, yesterday's favorites and the all-time classics. You'll also get local and national news updates throughout the day to keep you informed.
In addition to the great country music we play everyday, these featured programs will keep you entertained all weekend long.
Sunday Worship Services
Tune in on Sunday mornings for worship services from these local churches.
Graceway Community
Church
7:30-8:00 a.m.

211 Evans City Rd
Butler, PA 16001
724-290-7007
Church of God at Connoquenessing
8:00-8:30 a.m.
1247 Evans City Rd
Connoquenessing, PA 16027
724-789-0084
Crossroads Baptist Church
9:00-9:15 a.m.
302 Harmony Rd
Slippery Rock, PA 16056
724-738-1515
St. Mark's Evangelical Lutheran Church
10:30-11:00 a.m.
201 W. Jefferson St
Butler, PA 16001
724-287-6741
St. Andrews United Presbyterian Church
11:00 a.m.-12:00 p.m.
201 E. Jefferson St
Butler, PA 16001
724-287-4777