The Pittsburgh Steelers defeated the Indianapolis Colts 45-10 in Sunday Night Football at Heinz Field. Quarterback Ben Roethlisberger returned from a concussion suffered against Seattle to throw for 364 yards and four touchdowns. Antonio Brown caught two of the touchdowns, and also returned a punt for a score after replacing Jacoby Jones who muffed a punt and also fumbled the opening kick-off of the game. De'Angelo Williams rushed for 134 yards on 26 carries.
The Steelers visit the first place Cincinnati Bengals this Sunday at 1pm. The Steelers still remain on the outside of the AFC playoff picture. They currently are the seventh seed chasing the New York Jets and Kansas City Chiefs for a Wild Card.
Cincinnati defeated Cleveland 37-3 Sunday – officially eliminating the Browns from the playoff picture.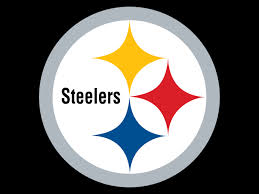 Tonight in Monday Night Football: Washington will host Dallas.
The post Steelers beat Indianapolis in SNF appeared first on Inside Butler County – Butler, PA.