The Pittsburgh Steelers defeated the St. Louis Rams 12-6 Sunday, but the victory came at a heavy price. Quarterback Ben Roethlisberger suffered a sprained MCL in his left knee and will miss the next 4-6 weeks. He also has a bruised shin from a hit in the third quarter. Big Ben was 20 of 24 for 192 yards at the time of the injury. Antonio Brown caught 11 passes for 108 yards in the game. Le'Veon Bell carried the ball 19 times for 62 yards in his return from suspension. The Steelers defense allowed St. Louis only 258 total yards and two field goals.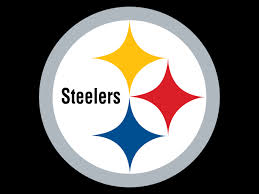 The Steelers host the Baltimore Ravens for their second Thursday Night Football game of the season this week at Heinz Field. The Ravens lost to Cincinnati Sunday to fall to 0-3.
The post Steelers top Rams/lose Big Ben appeared first on Inside Butler County – Butler, PA.