The Pittsburgh Pirates snapped a two-game losing streak with a 7-3 victory over the Washington Nationals last night at PNC Park. Pirate starter Francisco Liriano set the tone early, he did not allow a hit until the fifth inning, and ended the night striking out 11 over six innings. He improved his record to 6-6 with a 2.91 ERA. The Pirates pounded 13 hits, with Andrew McCutchen and Pedro Alvarez driving in two runs a piece. There are numerous reports the Pirates are seeking to trade Alvarez and solidify their first base position, but last night he hit his 13th home run of the season. McCutchen hit his 13th as well. Catcher Francisco Cervelli returned from an injury and hit his fifth home run of the season and also had two hits. Jung Ho Kang had two hits and extended his hitting streak to 10 games.
The Bucs host the Nationals tonight at PNC Park. First pitch is 7:05pm. Jeff Locke will start for the Pirates. The 27-year old southpaw has a 2.45 ERA since the beginning of June. Max Scherzer will start for Washington. The last time he face the Bucs, he threw a no-hitter and almost a perfect game.
The Pirates acquired infielder Aramis Ramirez and cash considerations from the Milwaukee Brewers Thursday in exchange for minor league pitcher Yhonathan Barrios.
Ramirez, who is hitting .352 in 16 games this month and .333 in 25 games since June 19, produced a .247 average, 18 doubles, 11 home runs and 42 RBIs in 81 games with the Brewers this season. He took home National League Player-of-the-Week honors for the week of June 29 to July 5 after hitting .545 with a home run and 11 RBIs.
Ramirez entered today with 375 career home runs as a third basemen, which ranks fifth on the all-time Major League list and second among active players exclusively at that position. He began his major league career with the Pirates. He will not make his debut until Saturday.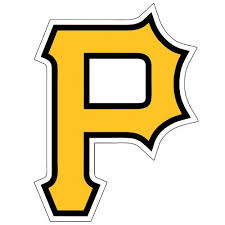 The post The Bucs win/acquire Ramirez appeared first on Inside Butler County – Butler, PA.