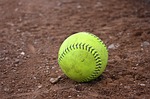 Three Butler County players made the Pittsburgh Post-Gazette's All-WPIAL Baseball and Softball teams.
–Butler junior Madden Clement made the list after a 5-1 season as a pitcher, and batted .408 with 28 runs batted in and 16 runs scored.
–Seneca Valley freshman pitcher Lexie Hames and senior first baseman Maddie Gross made the all-softball teams. Hames was the only freshman to make the team after leading the Raiders to a WPIAL title and first PIAA championship appearance in 30 years. Gross tied for the WPIAL lead with 14 home runs.
–North Allegheny's Cole Young was named the player of the year in baseball. Armstrong's Jenna Clontz was also named to the all-softball team
The post Three Butler county athletes named to all-ball teams appeared first on ButlerRadio.com – Butler, PA.